25 June 2015 in Swimming Results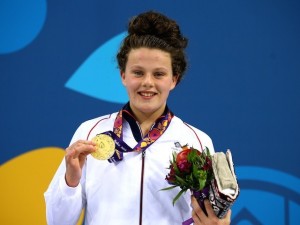 Lancashire Association would like to congratulate Southport's Holly Hibbott on her fantastic achievement winning gold in the 800m Freestyle.
Holly Hibbott stormed to 800m freestyle gold after a nail-biting final at the Baku 2015 European Games. The 15-year-old kept pace with the rest of the field for much of the race before pulling clear in the final 100m. She held off Russia's Anastasiia Kirpichnikova in the final few metres to win gold in 8:39.02.
Holly said: "I didn't really expect to win gold but I was hoping that I could do it. I've got world juniors at the end of August so I'll go out there and see what I can do and then look ahead to 2020 but for now it would be nice to add more medals here in Baku"
full story:  http://www.swimming.org/britishswimming/news/swimming/hibbott-and-wood-take-first-gold-medals-for-swimmers-in-baku/24299