You are browsing the archive for Swimming.
19 October 2014 in Swimming Competition Info
In a thrilling Inter-Counties Team competition at Ponds Forge, on Sunday 19th October, the Red Rose team demonstrated their dominance of the Competition and beat all comers to clinch their thirteenth successive title.
A huge well done to the entire team.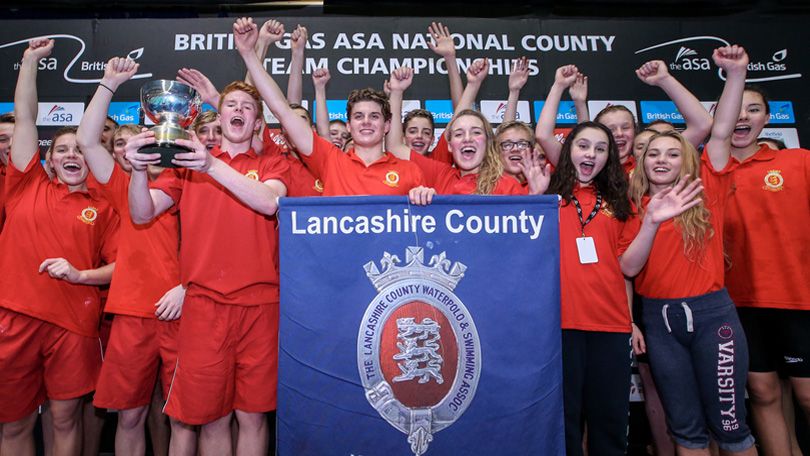 | | | |
| --- | --- | --- |
| Place | Club | Points |
| 1. | Lancashire | 505 |
| 2. | Somerset | 471 |
| 3. | Yorkshire | 426 |
| 4. | Middlesex | 398 |
| 5. | Cheshire | 388 |
| 6. | Surrey | 372 |
| 7. | N & Durham | 364 |
| 8. | Berks&SBucks | 363 |
| 9. | Scot East | 360 |
| 10. | Scot West | 351 |
| 11. | Kent | 333 |
| 12. | Ox & N Bucks | 286 |
| 12. | Herts | 286 |
| 14. | Leics | 274 |
| 15. | Hampshire | 267 |
| 16. | Derbyshire | 258 |
| 17. | Essex | 230 |
| 18. | Notts | 210 |
| 19. | Warwicks | 204 |
| 20. | Cumbria | 167 |